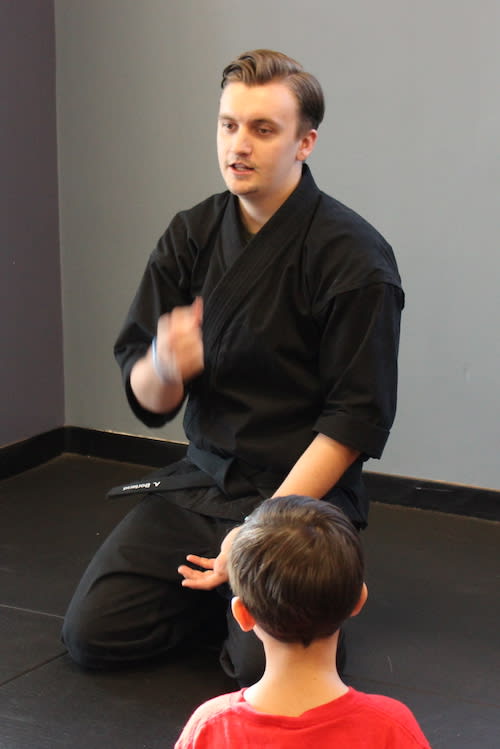 Andy Borland
Andy Borland began working at Revolution Modern Martial Arts shortly after graduating from Clayton High School. He began as an assistant instructor in the children's martial arts classes and developed a strong ability to connect with kids to bring out their best. In 2016 Andy was promoted to the title of Instructor and began his career as a full-time Martial Arts Professional. He now holds the title of Program Director and is integral in not only the teaching of all the children's martial arts classes but also in curriculum development and special projects at Revolution Modern Martial Arts.
During his time at Revolution Andy has been involved in a number of community service projects to help those in need. These include but are not limited to helping build a house in Clayton with Habitat for Humanity, a board breaking fundraiser that provided over 7000 meals to the hungry, a milk drive that provided over 300 gallons of milk to Clayton families and various projects for Veterans.
When asked Andy will tell you that his favorite part of being a full-time professional instructor is seeing kids who once had low confidence build skills and begin to believe in themselves. Andy is particularly skilled in working with kids who have been diagnosed with ADHD and are on the Autism spectrum of disorders. He organizes his classes so that all children have the opportunity to learn and grow through the martial arts.
In his personal life, Andy is a recreational lacrosse player and enjoys movies and comics. While most of his peers are still wandering aimlessly through life, Andy has a full-time career, owns his own home and is engaged to be married.